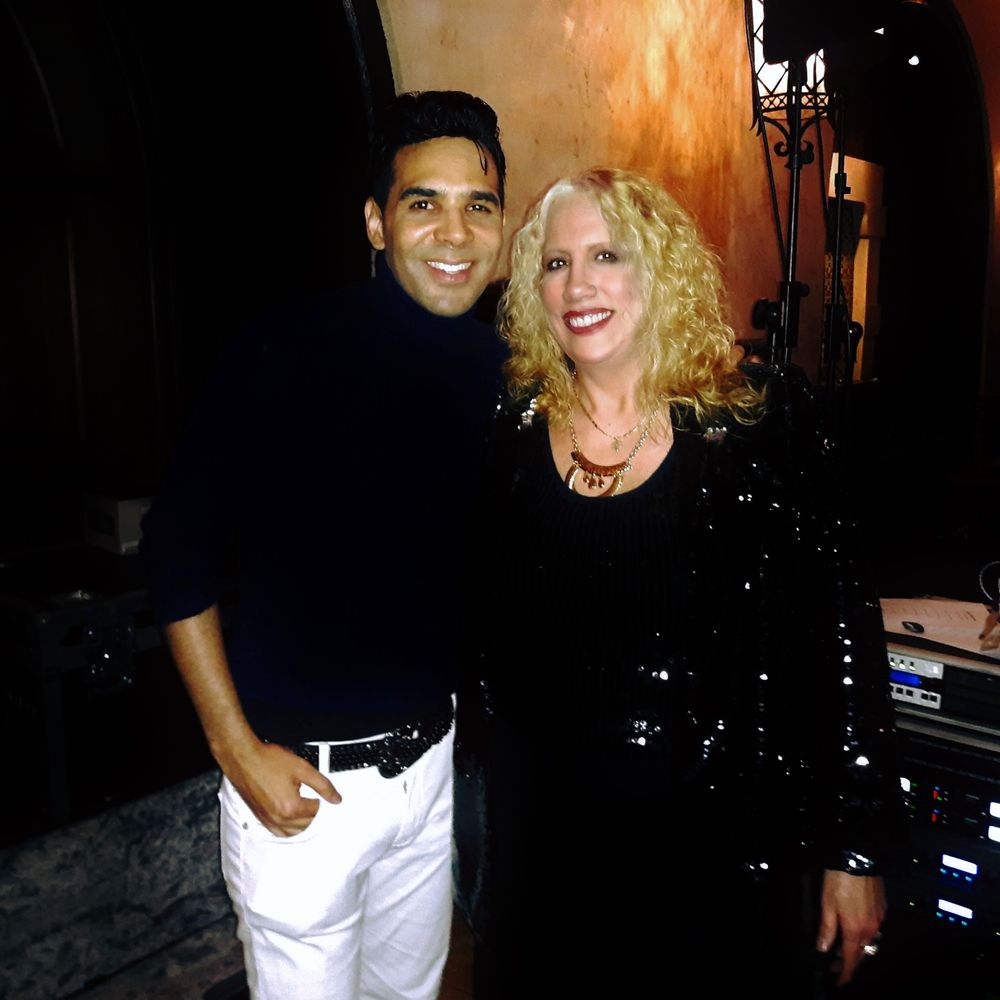 Join me on the Red Carpet Interviews at the 7th annual The Soiree in Las Vegas with Al Walser!
Award Weekend
"The Soirée" and the "LIVING LEGEND" Award, which is presented by Cut the Bull Enterprise, is an annual music industry gala-night of Celebration and Networking."  Music industry influencers, including "GRAMMY® Award winning artists & GRAMMY® Award nominated artists are scheduled again to attend the 7th Annual THE SOIRÉE in Las Vegas on Saturday, April 2nd '22 inside The Venetian Hotel (Rockhouse). Event: 6pm-Midnight).
The industry's annual Pre-Award Gala meeting point ... annual hotspot of celebrities, key entertainment industry folks & great performances!
TICKETS  https://www.eventbrite.com/e/when-grammy-weekend-party-7th-annual-the-soiree-celebs-industry-gala-tickets-225796281757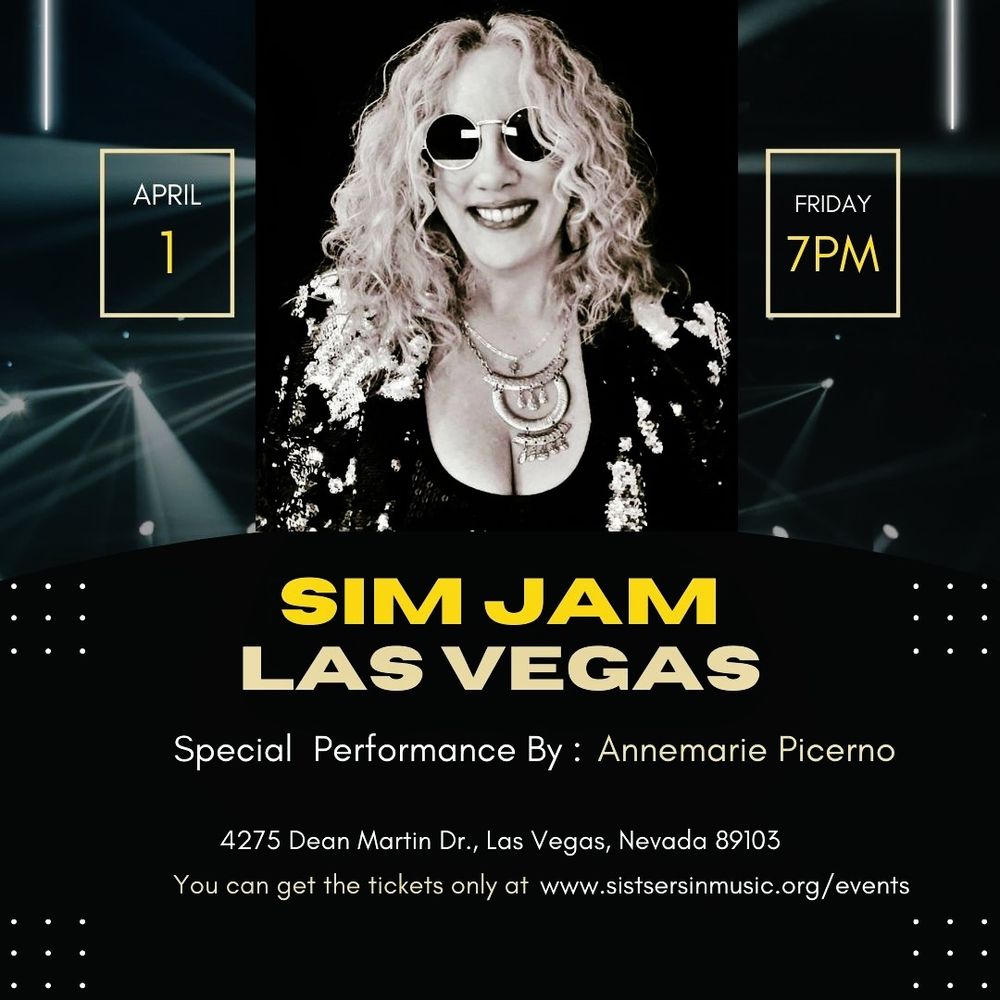 SISTERS IN MUSIC
SIM JAM FRI APRIL 1ST 22 LAS VEGAS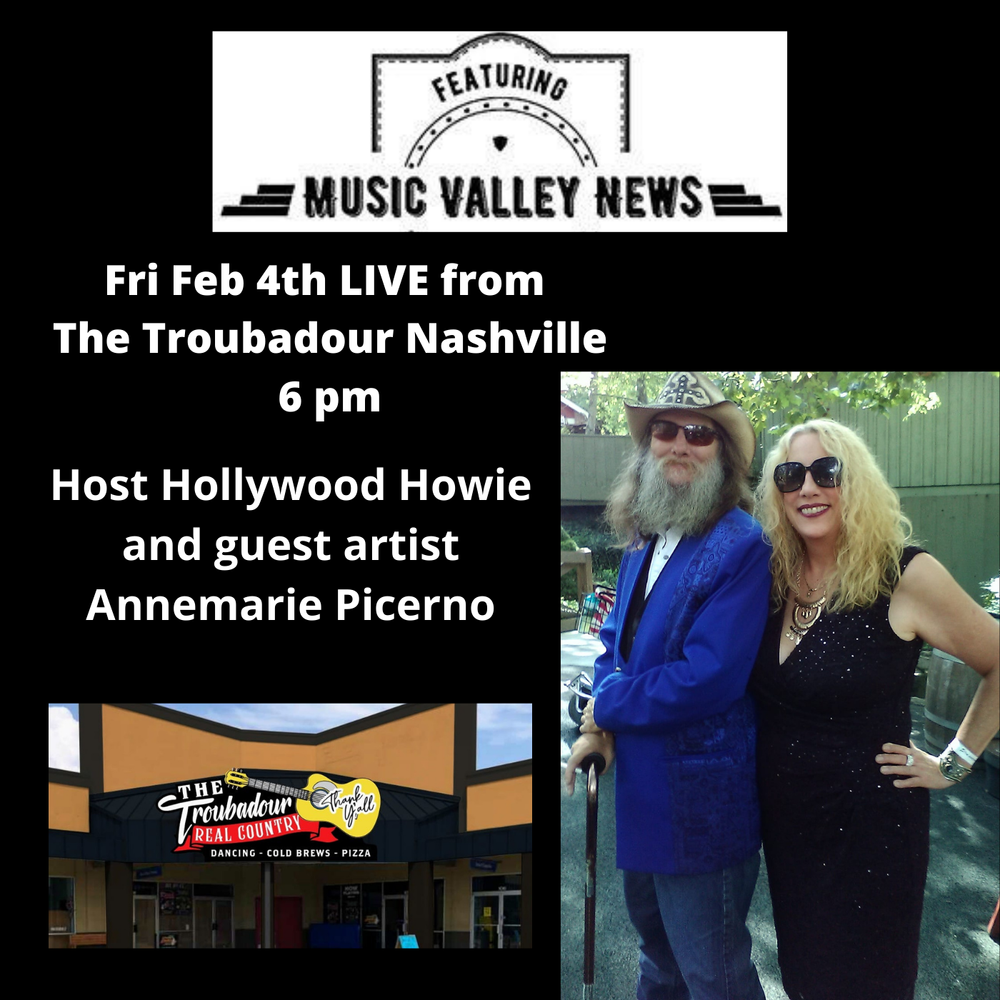 Annemarie Picerno on Music Valley News
Live from The Troubadour with Hollywood Howie
LIVE from the Troubadour Nashville Annemarie Picerno chats with Hollywood Howie and performs her original music!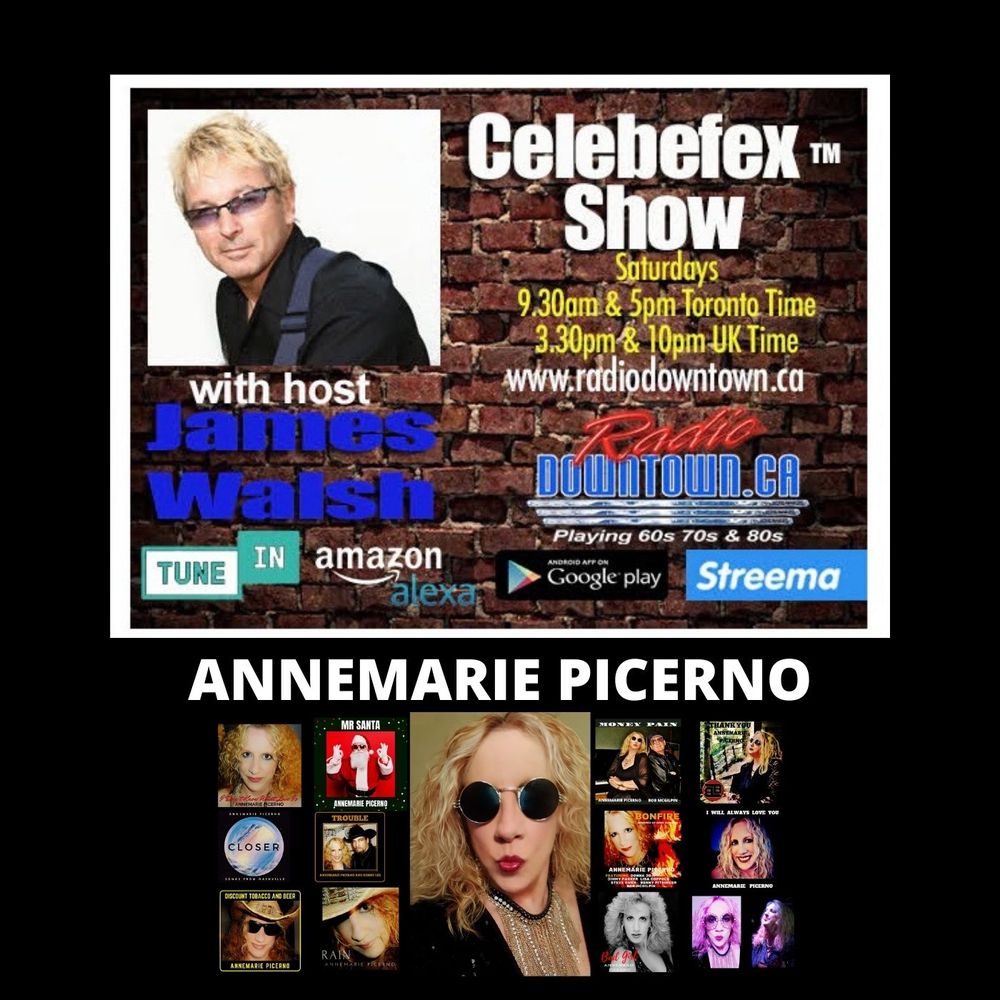 THE CELEBEFEX SHOW SYNDICATED
Annemarie Picerno live on air!
Annemarie Picerno on GETHSEMANE ON TV
2021 Clyde Carols By Candlelight Television Spectacular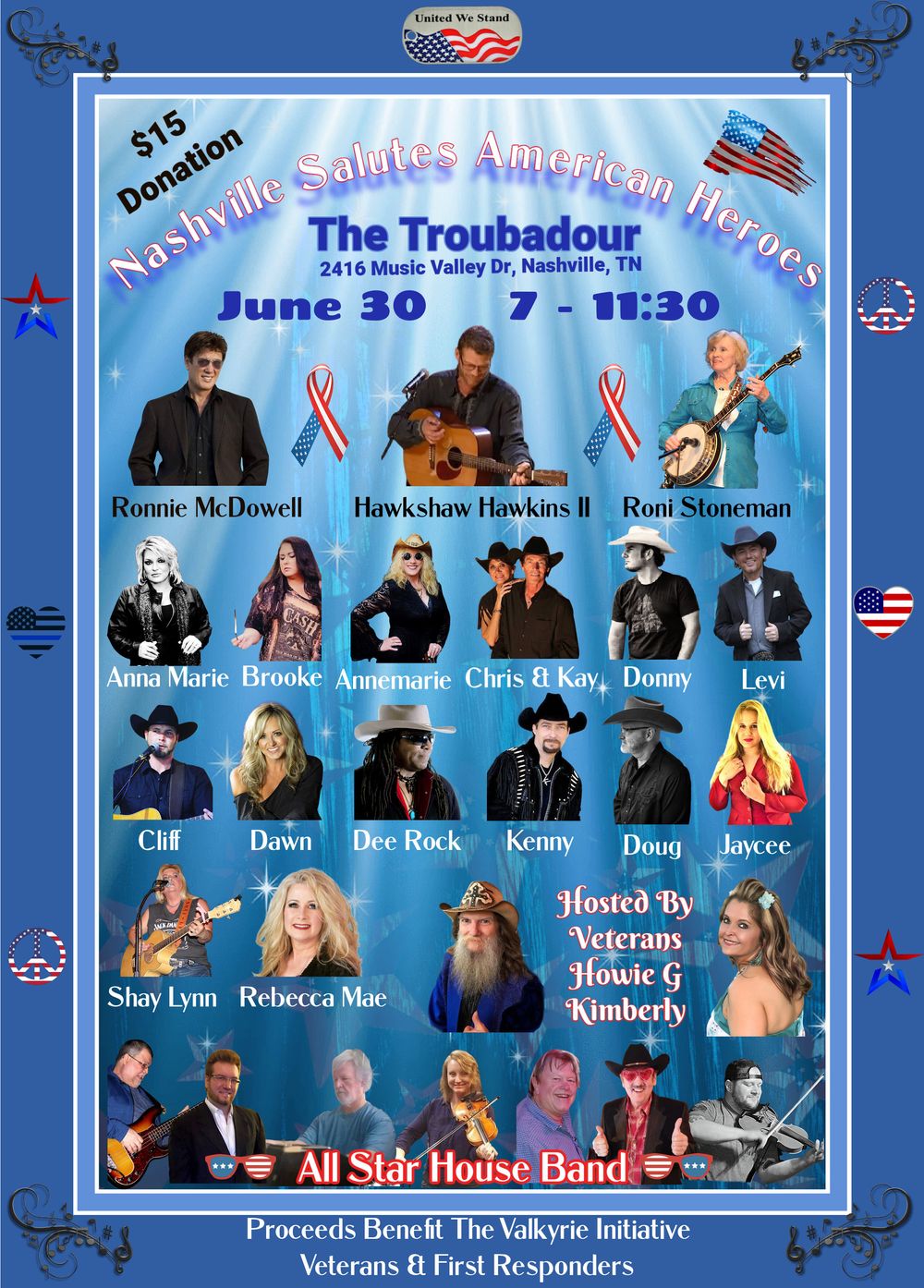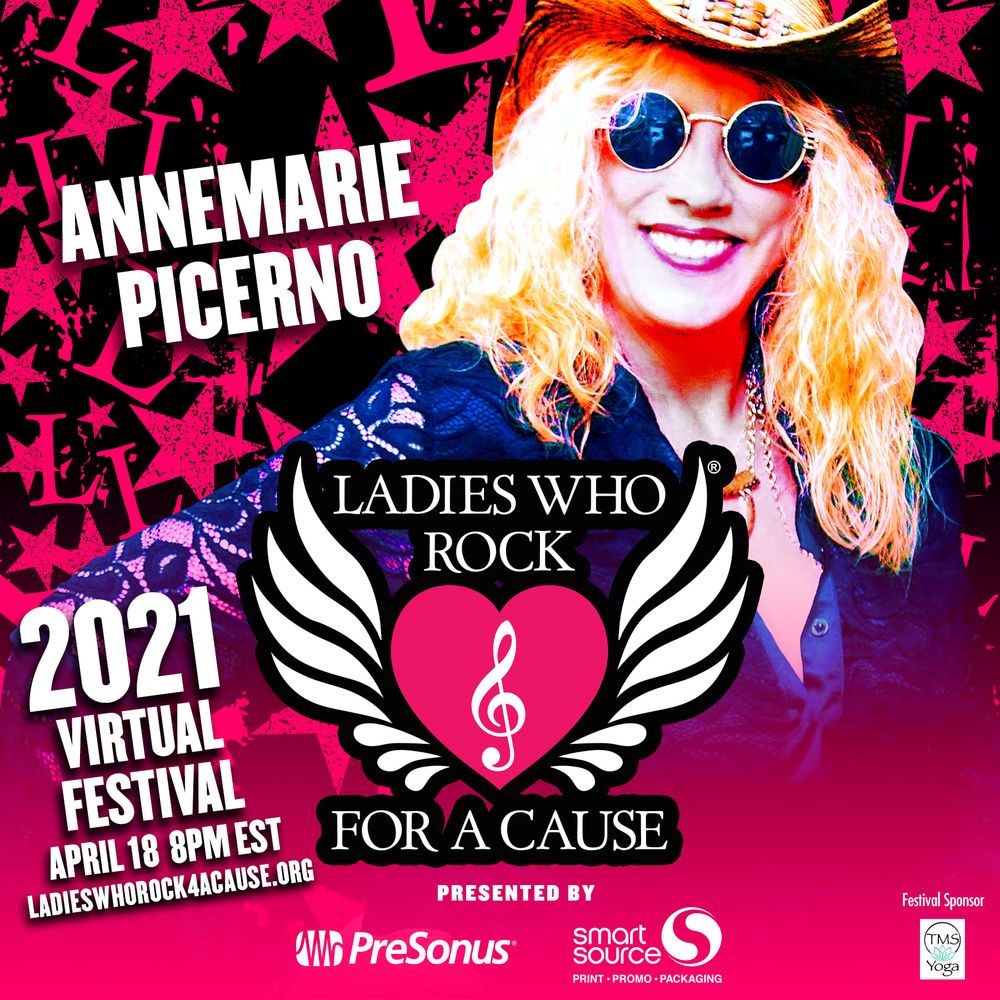 LADIES WHO ROCK 4 A CAUSE MUSIC FESTIVAL
APRIL 18TH 2021 8PM CENTRAL
The Ladies Who Rock For A Cause' 4th Annual Music Festival is virtual! This year we are raising funds and awareness for Ataxia and the National Ataxia Foundation and individual in need.
SEE THE REPLAY https://youtu.be/6GelblK-a0k
Annemarie Picerno will  be live on Gethsemane' Annual Clyde Carols by Candlelight 2020, Sponsored by Barry Bourke Berwick & Supported by the City of Casey.  Sat, Dec 19th, 6.30 - 7.30 Australian Daylight-Saving Time on Channel 31 and Channel 44. 
Live link: https://c31.org.au/tv/live/ 
Gethsemane will incorporate our Annual Christmas Miracle with the Carols where every child will receive a Christmas Gift so please make sure you're watching.  This Fun Filled Family Night which attracted five thousand attendees last year should hopefully attract a Million viewers online this year. It launches in Australia but will be viewed worldwide.